Press Release —



Janet's Law [Read more]
This law mandates the availability of an automated external defibrillator (AED) in every public and nonpublic school in the state. Further, it mandates the availability of trained users that are certified in CPR and AED use when athletic events are taking place on school grounds. This law goes into effect on September 1, 2014.
---
Junior Police Academy Cadets Gain New Appreciation for Police Work [Read more]
By JENNIFER AMATO Staff Writer
North South Brunswick Sentinel
Life Training Associates, LLC™ —

Life Training Associates is now offering a Course to Veterinary Hospitals for their receptionists. It gives a basic understanding to common veterinary emergencies and how to properly ask questions to understand your clients needs during an emergency.

The following classes were recently completed with the
Old Bridge Municipal Utilities Authority:
Heartsaver First Aid
Heartsaver CPR/AED for Adults and Children
---
Life Training Associates attended Old Bridge Township's Health and Wellness Fair at the Municipal Civic Center.
Saturday, April 12th 9:00 AM – 12:00 Noon

Life Training Associates has been contracted by Middlesex County College to teach several courses such as Blood Born Pathogens.

Life Training Associates is actively training Personal Trainers at Club Metro.

Classes are offered 7 days a week. For more information click here
Animal First Aid/CPR Class taught at Plainfield Animal Hospital on June 2nd 2013.
A Member Of —

Affiliated With —

Teaching Pet First Aid, Bloodborne Pathogens, Introduction to K9 obedience, and CPR/AED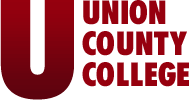 Teaching Pet First Aid, Bloodborne Pathogens, Introduction to K9 Obedience, CPR/AED, and First Aid